18-09-2023
City-Lab has been supporting science for more than 30 years. Our aim has always been to handle time-consuming routines so that you can focus on research. When you need a new product for the lab, let us find the perfect fit!
1. Understanding your needs
Our customers often need help determining the exact characteristics for the product. We at City-Lab are experts on lab products: we take the time to understand your needs and ask the right questions to narrow the range of options we present to you.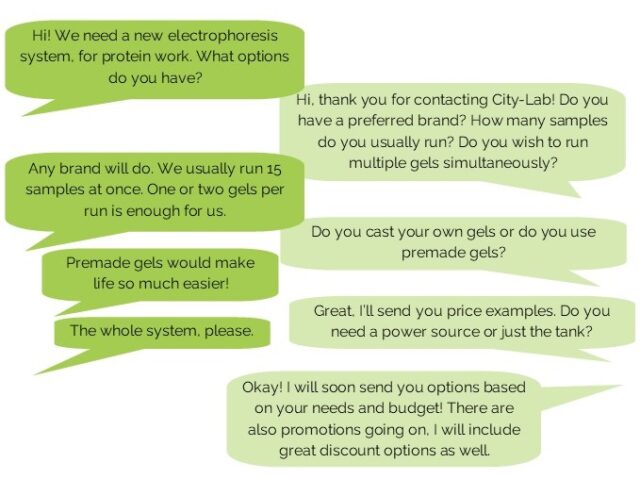 2. Save time and money
You can order over 400 brands from 13 suppliers via City-Lab. City-Lab customer service specialist have a solid understanding of the different portfolios: we know where to start looking for your product.
We maintain direct contact with our suppliers' product specialists. Whether asking for quotes or further information, we know who to contact and receive answers without undue delay. We also keep tabs on on-going discount campaigns – so that you can save money!
3. Our service is free of charge
City-Lab customers do not pay anything for our expertise. As a City-Lab customer, you pay the same price for the products as you would when buying directly from the supplier. No invoice fees or delivery fees are added to products collected from our stores (except for rare exceptions). So let us source the products for your research and focus your time and energy on scientific endeavors!
Please contact us if you have any questions – or visit you local City-Lab!